We have troubleshooters today for simple tech problems, but soon AIs will be troubleshooting complex industrial problems that currently need highly educated and experienced people.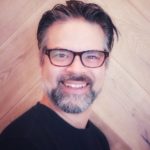 "Much of the time spent troubleshooting and addressing problems in complex industrial systems today is wasted trying to figure out what's wrong in the first place," John Tomizuka, CTO of industrial AR solutions company Taqtile, told Hypergrid Business.
People working in industrial environments today might find themselves digging through a physical manual in an emergency setting if the right person isn't there to fix the problem. Not so in ten years.
"In time, we will have systems capable of diagnosing problems and leading even novice users through the process of troubleshooting complex challenges," said Tomizuka.